Our philosophy
Our goal is to prevent people in daily contact with hazardous substances becoming ill through their work. We believe organizations have an important role to play here, which is why we want to help them ensure that their employees work in a safe and controlled manner with hazardous substances. So we offer comprehensive yet intuitive software which allows organizations to achieve this in their own way.
Our software
We're proud of our software. Chemrade has been developed from the expertise of our own occupational health experts and toxicologists, brought together with our customers' own practices. Our software has been successfully deployed in over 20 countries since 2011. Working with the customer, we continue to develop the system to underpin our claim to be 'best of breed' in risk management software. Software without unwanted bells and whistles. Easy to use for everyone. Always up-to-date, and a little bit more, because above all we want to take the load off you.
1.

State-of-the-art
Years of practical experience, research and development ensure that our software fits perfectly with the daily needs of your people on the shop floor. Providing insight, oversight and control. Giving you a solid grip on health risks, and giving your employees peace of mind when they're handling hazardous substances.
2.

High level support
We'll carry the load for you, supporting and sharing our knowledge with you.
That's why we offer Full Customer Care, so that we help you the very best that we can. High level support from committed professionals. Because we know that when it comes to the health of your workers, you expect advice that's both technical and expert.
3.

Best of Breed
We specialize in risk management software.
That's why rather than sell you just another EHS system, we offer our state-of-the-art SaaS solution specifically for the registration and risk assessment of hazardous substances, developed by specialists with real-world experience. And one that integrates seamlessly with your existing IT infrastructure.
4.

SaaS
Always up-to-date, with minimal workload on your IT guys.
With Chemrade you're opting for Software as a Service; a scalable, cost-effective solution. Because we ensure the web-based application is always operating perfectly, and is maintained up-to-date and secure. No need for installation. So no load on your IT guys. Integrates seamlessly with your existing IT infrastructure and systems (SSO, API).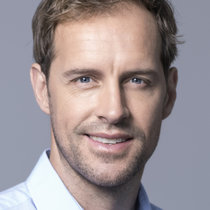 Curious and want to know more about Chemrade?
Contact one of our specialists
Call us on 00-31-24-3628830

Contact
Send us your comments
Please just fill-in the fields below, and we'll get back to you as soon as we can