Medium Enterprises
Local & central autonomy
Multiple sites
Different countries
Multiple jurisdictions
Diversity and complexity; Chemrade solutions 'best of breed'
Lots of diversity? Chemrade is the answer
For mid-sized enterprises with limited (European) international presence and jurisdictions (limit values), that full breadth of diversity is supported by Chemrade. We often partner directly with the central HSE manager. They'll need a balance between control from head office, and local autonomy. For this Chemrade offers the option of centralized management of a substance database for local use. A growing network of Chemrade partners supports mid-sized enterprises with implementation in various countries.
Existing IT landscape; best of breed
Chemrade is 'best of breed' Risk Management Software. As a SaaS solution, Chemrade integrates seamlessly into existing corporate IT landscapes and supports every option for connecting to legacy systems via APIs.
Professional partner
Choose Chemrade Software and you choose a highly-experienced partner to mid-sized enterprise customers, bringing with it good understanding of, and attention to, both local and central relationships. Based on a disruptive pricing model we offer the option of full application of Chemrade worldwide with just one single Enterprise license.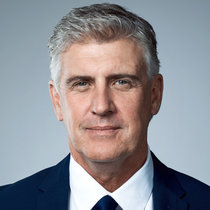 Curious and want to know more about Chemrade's Medium Enterprise solution?
Contact one of our experts
Call 00-31-24-3628830

Contact
Send us your comments
Please just fill-in the fields below, and we'll get back to you as soon as we can
Integrating Chemrade's smart software with our existing EHS software, using the Chemrade API, finally achieved an important goal for us. The same system across all our sites worldwide, fully adapted to the various challenges we face such as language, regulations and different sectors. It was a big step, but we should have done it much earlier. It's hard now to imagine how things were before.

Global EHS Manager
Petrochem multinational
We work in a sector that deals with a wide range of hazardous substances. The least we can do as employer is to look after our employees as best we can, by limiting the risks and ensuring everyone knows about correct procedures. Since we've been working with Chemrade I receive nothing but positive feedback from my people.

Manager Corporate Affairs
Multinational agrifood company
Chemrade's software and service is testimony to its real and practical professional expertise. That's exactly what we needed. Chemrade made the whole process easy and straightforward, and their practical support was exactly what we needed to grow our business

Site Manager
Fine Chemicals